Science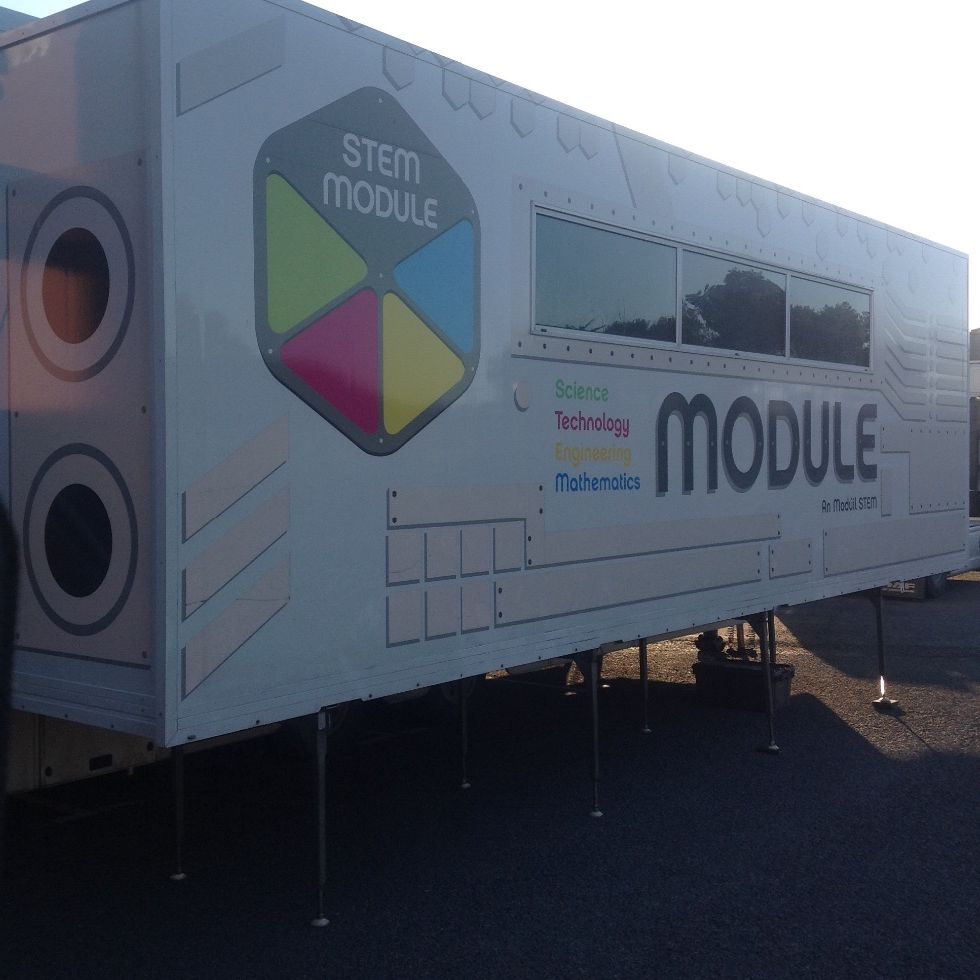 STEM BUS
The Science Department at Kilkeel High aims to:
provide a curriculum to meet the needs of all students;
develop their knowledge and understanding of the concepts of science;
make students aware that scientific concepts are subject to continual development and modification;
contribute to the development of all students' key skills in Literacy, Numeracy and in the use of Information Technology.
The science courses at Kilkeel High aim to provide a broad balanced science experience to all students. In Years 8 and 9 students follow a course based on the Spotlight Science resources. In Year 10, sets one to four complete nine modules (three in each of Biology, Chemistry and Physics) with some sets rotating teachers. These modules provide an accurate idea of the Key Stage 4 Science courses that are available in Kilkeel High School. At GCSE and 'A' level, students can study Physics, Chemistry and Biology to enable them access to higher education facilities at home and abroad. Single Award Science is also offered at GCSE level.
The courses offered by the Science Department aim to:
provide suitable, practically-based courses which will provide all students with a worthwhile and enriching experience;
enable students to acquire an understanding and knowledge of the concepts, principles and applications of science and their relevance in a technological world;
develop the abilities, skills and attitudes which are relevant to the safe practice and study of science and are useful in everyday life;
stimulate curiosity, interest and enjoyment in science and a caring and responsible attitude to its application both beneficial and detrimental, to the individual, the community and the environment;
enable students to recognise the usefulness and limitations of the scientific method and its application in everyday life;
create the realisation that scientific investigation is a cumulative process, influenced by social, moral and cultural factors and requiring co-operation, honesty, perseverance, open-mindedness and independence of thought;
develop an awareness of mankind's scientific heritage and achievements and their contributions to everyday life;
dispel the stereotyping and mythology associated with science and scientists;
implement the aims of the science department a range of teaching and learning approaches are used. These include individual and group work, the use of secondary sources to encourage research skills, brainstorming, teacher demonstration, student group discussion, utilising external expertise and having educational excursions.
Kilkeel High School, Knockchree Avenue, Kilkeel, Co. Down BT34 4BP N. Ireland | Telephone: 02841762365 | Fax: 02841765038

Website by School Web Design | Login