Religious Studies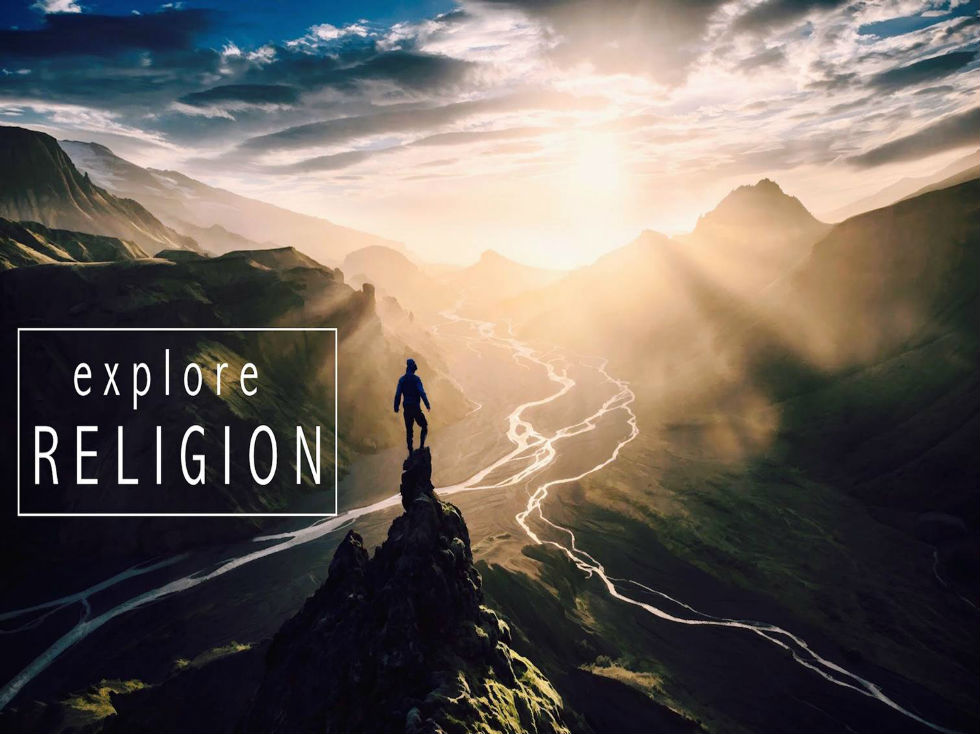 Religious Studies at KHS will help deepen your knowledge and understanding of religious belief from around the world. Our hope and desire is that when students arrive with us in Year 8, they embark on a journey into Spirituality. We want our students to begin to ask themselves questions like, "What do I believe?" and "Why do I believe it?" In the RS department, we give our students the opportunity to reflect on some of Life's Biggest Questions as we all on a journey towards finding our purpose in life and destination after death. We intentionally challenge students to consider their own personal beliefs and values and get to know what they think. Having done this, we then also intentionally challenge them to consider other viewpoints/religious ways of thinking. We are passionate about seeing our students develop an 'open-mind' when it comes to religious belief. The last thing we want to do is to see students released into the world with a dogmatic, 'my way is the only way' attitude. Having said that, as our school is based on Christian principles and the majority of the Core Syllabus for Religious Education is Christianity, the majority of our time and study will be spent within the Christian faith.
Students are therefore encouraged to look closely at themselves in order to establish what it is that they believe and how this is relevant locally here in in Kilkeel and Mourne, nationally in UK/Ireland and internationally all around the world.
Our Vision
The Religious Studies Department of Kilkeel High School exists to enable students to engage with and explore religion, particularly Christianity, so that they may develop and deepen their own sense of Spirituality, appreciate and understand other beliefs and viewpoints and work towards academic excellence at Key Stage 3, 4 and 5.
Core Values
(1) Explore Religion
To support the school's Christian ethos by helping students to engage with and explore the Christian religion
To uphold Christianity as the main faith studied through all Key Stages
To help students understand that is good to study religions other than Christianity
To give students the opportunity to learn about different beliefs and religions so that they develop a greater understanding of the world that they live in
To nurture inclusion and diversity within students so that they are tolerant of other beliefs and do not feel threatened by difference or change
(2) Develop Spirituality
To help students understand that Spirituality is a vital part of human existence
To help students develop and deepen their own sense of Spirituality
To lead students on a journey of understanding of their own faith, beliefs and viewpoints
To help students be sure of what they believe and why they believe it
To give students the opportunity to consider some of life's biggest questions
(3) Appreciate other viewpoints
To help students appreciate and understand other people's beliefs and viewpoints
To help students understand that the world is full of people whose views may differ greatly from their own
To enable students to respect someone else's viewpoint, even though it may differ greatly from their own
To equip students with the skills needed for dealing with situations where they encounter differing viewpoints and challenges to their own thinking
To help students understand that Kilkeel High School is a school where "Every child matters", therefore everyone's opinion matters, regardless of race, colour, religion, gender, age or sexual orientation
(4) Academic Excellence
To help students achieve "excellence" in their studies at Key Stage 3, 4 and 5
To enable students to achieve more than they ever believed they could
To transfer 'B' grades into 'A' grades and 'D' grades into 'C ' grades at GCSE, AS and A2
To eradicate the 'U' grade at GCSE, AS and A2 Level and reduce the 'D' and 'E' grades at AS and A2 Level
To understand that "excellence" incorporates teaching, not just student achievement
What we offer in Religious Studies
We are confident that we offer our students a broad, engaging, relevant and challenging Religious Studies curriculum throughout all years in Kilkeel High School. Much thought, effort and work has gone in to ensuring that the content of resources as well of the quality of learning and teaching within the classroom is of the highest standard. As stated in our Vision and Core Values, we strive for Academic Excellence and we understand that if the student's receive "excellence" from the front of the classroom, this will more than likely inspire them to excellence in their own individual work.
Below is a summary of the content of work covered in each Year Group:
Year 8 (3 periods per week)
An Introduction to World Religions
The Background to the Bible
An Overview of the Bible
Year 9 (3 periods per week)
Life's Big Questions
Christian Persecution
World Religion - Judaism
Year 10 (3 periods per week)
The Names of God
World Religion – Islam
Relationships and Sexuality Education
Year 11 and 12 (Full Course) – CCEA Specification – 5 periods per week
The Gospel of Matthew (Year 11)
An Introduction to Christian Ethics (Year 12)
Year 11 and Year 12 (Short Course) – CCEA Specification – 2 periods per week
An Introduction to Christian Ethics (Year 11 and Year 12)
Year 13 'AS Level' - CCEA Specification – 9 periods per week
An Introduction to the Acts of the Apostles
The Origins and the Development of the Early Christian Church to AD 325
Year 14 'A2 Level' - CCEA Specification – 9 periods per week
Themes in Selected Letters of St Paul's – 1st Corinthians, Galatians and Ephesians
Themes in the Early Church and the Church today
Kilkeel High School, Knockchree Avenue, Kilkeel, Co. Down BT34 4BP N. Ireland | Telephone: 02841762365 | Fax: 02841765038

Website by School Web Design | Login