Art and Design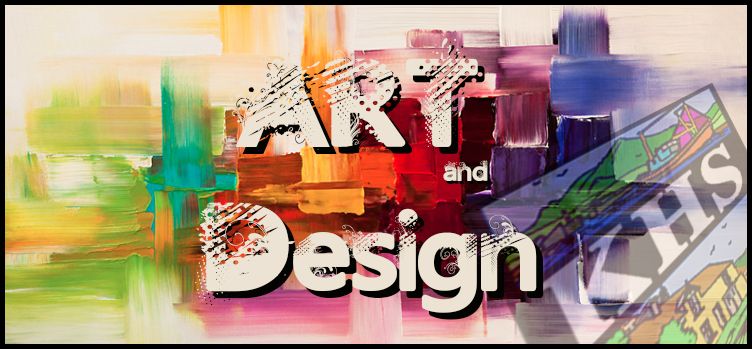 The Art & Design Department aims to create opportunities for pupils, realise potential and develop individuals. It is also the aim of the department to encourage pupils to
Develop enquiring minds, which will see learning as a lifelong experience.
Achieve their full potential, irrespective of age, ability, race or gender.
Develop the attitudes and skills that will enable them to take their place as responsible citizens in an ever-changing world.
Be self-disciplined and capable of making informed decisions, independently and collaboratively.
Take responsibility for their own physical well-being.
Enjoy good relationships with peers and staff, caring for each other and valuing the diversity that exists among us.
Show courtesy and good manners, respecting themselves and others within the school, the local community and the global environment.
These aims run concurrent with the overall aims and objectives of Kilkeel High School.
To enable our students to fulfil these aims we will endeavour to:
• Provide a well-balanced, structured and challenging
• curriculum, supported by high quality teaching, which will meet the learning needs of all.
• Provide a supportive learning environment which
• cultivates self-esteem and enables students of all abilities to develop confidence, act with initiative and adopt , positive attitudes towards themselves and others.
• Ensure that the school is an orderly and disciplined
• community in which consideration for others, courtesy and good manners are encouraged and a positive attitude towards discipline, conduct and authority sustained.
• Teach the importance of social responsibility and provide opportunities for students to show community spirit and environmental awareness.
• Teach the benefits of exercise, good nutrition, hygiene and good health practices.
• Develop effective two-way channels of communication and an active partnership between home, school and
• community.
• Develop a culture of celebrating achievement in all its forms.
The Art & Design Department is committed to the Northern Ireland Curriculum, which aims to empower young people to achieve their potential and to make informed and responsible choices and decisions throughout their lives, as individuals, as contributors to society and as contributors to the economy and the environment. Art & Design has a significant role to play in this as many young people at this age have a keen interest in trying to understand major issues that they encounter within their own culture, and through the media. Coming to a more informed understanding of the personal, social and environmental issues which will have an impact on them during their young lives.
Young people need to explore;
Their sense of identity and belonging
Their curiosity about the world around them
Their value system and how we interact with our world and with each other
The study and practices of Art & Design helps pupils in making sense of the world. Both in terms of the practical issues of design and their close relationship with the values of society; and in the consideration of how the products of culture enrich experience. For Art & Design to be relevant in the revised curriculum it must meet the curriculum objectives. These are; developing pupils as individuals, as contributors to society and as contributors to the economy and the environment.
Developing pupils as individuals
Art & Design can address this objective through its unique qualities which are closely linked to creativity. It gives scope for imagination and fresh thinking rather than using what already exists.
Art & Design helps with understanding those areas of culture which are non verbal. It uses materials and techniques to extend the experience of physical and manipulative skills, and it gives an outlet for creativity.
Developing pupils as contributors to society
Art & Design can address this objective by examining the ways in which the worlds of life and work are dominated by visual experience and the use of images. Understanding images helps cope with the variety of meanings with which we are daily bombarded. Art & Design is the one subject where visual skills come first.
In Art & Design pupils work directly with materials, techniques and equipment as well as the products of culture.
Developing pupils as contributors to the economy
Art & Design can address this objective by exploring the work of artists, designers and craft workers. Through this sort of study pupils can develop skills which help choices where there is no 'right' answer and solutions are dependent on context. The subject offers many opportunities to develop personal and cultural understanding, which are transferable skills.
Art & Design develops skills valued by employers; such as, improving own learning and performance, problem solving and finding, working with others and using new emerging technologies.
Kilkeel High School, Knockchree Avenue, Kilkeel, Co. Down BT34 4BP N. Ireland | Telephone: 02841762365 | Fax: 02841765038

Website by School Web Design | Login