Area Learning Community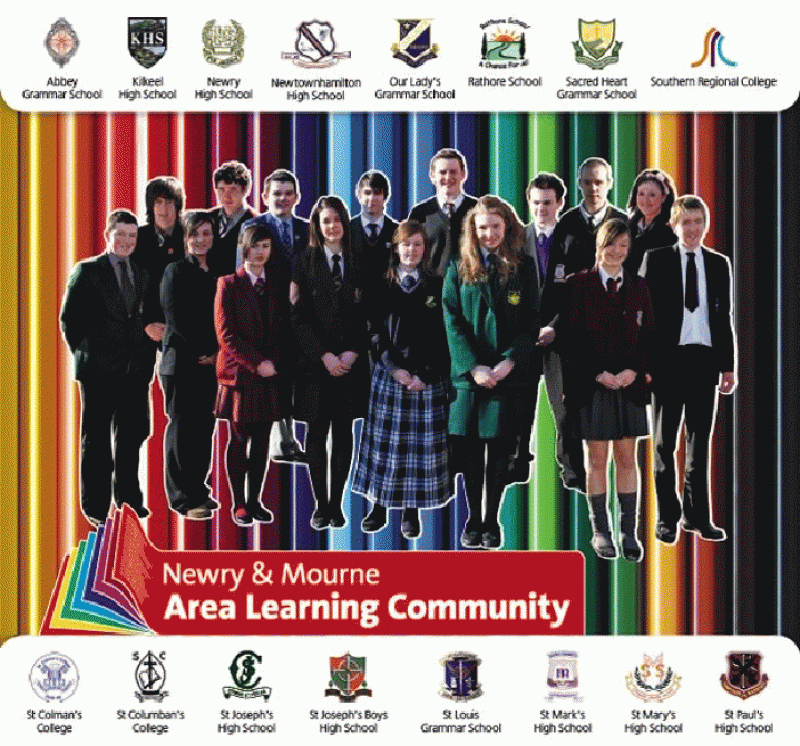 Welcome to Kilkeel High School's "Newry & Mourne ALC" page.
Area Learning Communities, which bring together local, post-primary schools and other learning providers, have been established throughoutNorthern Ireland.
Kilkeel High School is a member of the Newry and Mourne ALC.
ALCs exist to develop collaborative practice between the member institutions in order to increase the number of subjects which post-14 pupils can choose to study and to improve the way in which schools organise their curriculum. This is in line with the Government's initiative of an Entitlement Framework Curriculum by which all post-14 pupils must have access to a minimum number of subject choices, involving a greater mix of the academic and vocational, for GCSE and A-level.
Greater choice and flexibility means students' needs, interests and aptitudes are more fully provided for, leading to overall standards being raised.
As an active member of the Newry and Mourne ALC,
Kilkeel High School collaborates with:-
the Southern Regional College in offering Occupational Studies classes to Year 11students at the Kilkeel campus and Year 12 students at the Newry campus. (These classes can lead to a Double Award level 2 qualification which is equivalent to 2 GCSE passes at grade C.)

St Louis' Grammar School in offering joint Construction and Health and Social Care A-level classes, provided by the Southern Regional College at their Kilkeel campus.
Kilkeel High School, Knockchree Avenue, Kilkeel, Co. Down BT34 4BP N. Ireland | Telephone: 02841762365 | Fax: 02841765038

Website by School Web Design | Login